EVAN MORROW, M.S.W, LCSW
Practice Locations: Teletherapy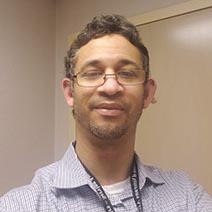 Evan Morrow is a combat veteran with three tours in Northern and Central Iraq, the last two with the special operations community. Embarking on his second career as an LCSW 8 years ago, he has spent the majority of his clinical time as a geriatrician. Mr. Morrow, over time,  has become very familiar with the unique challenges faced by veterans reintegrating to civilian society, whether the conflict was 50 years ago or within the last decade. During his three years at Veterans Administration in Lehigh County, Mr. Morrow worked exclusively with homeless veterans of all ages, to include many younger adults. He is uniquely familiar with the challenges faced by housing insecure individuals.
Mr. Morrow  does his best to create a collaborative arrangement that focuses on empowering the client to use their inherent coping mechanisms to live their best lives. As he and the client set the agenda for therapy together, what matters to the client the most is what will be focused on each session. Mr. Morrow primarily uses a Cognitive Behavioral Therapy approach and Motivational Interviewing  to help the clients towards the goal of symptom management and living healthy, fulfilling and independent lives.
Mr. Morrow values diversity and welcome individuals of all cultures, genders, sexual orientations, and spiritual/religious backgrounds. He offers an integrative, holistic and strengths-based approach to therapy. Mr. Morrow aims to embrace the client in an environment characterized by empathy and compassion. Mr. Morrow recognizes that the client should be respected as an expert on their own life and body. The treatments Mr. Morrow employs are evidence based, and he works with the clients to find a modality that is "a good fit."
Mr. Morrow is a non-judgmental, validating clinician that believes that some of the best tools that a client has come from their own life experience 
Education:
Master of Social Work – University of Pennsylvania
Bachelor of Arts – Political Science (pre law) Oberlin College
License and Specialized Trainings:
Licensed Clinical Social Worker Penn Aging Concentration (Met Life Fellow in Geriatrics)
Bryn Mawr Certificate in Cognitive Behavioral Therapy 2022
We are committed to your privacy. Do not include confidential or private information regarding your health condition in this form or any other form found on this website.This form is for general questions or messages to the practitioner.
Office Hours
| | |
| --- | --- |
| MONDAY: | 9:00 am-9:00 pm |
| TUESDAY: | 9:00 am-9:00 pm |
| WEDNESDAY: | 9:00 am-9:00 pm |
| THURSDAY: | 9:00 am-9:00 pm |
| FRIDAY: | 9:00 am-9:00 pm |
| SATURDAY: | 9:00 am-5:00 pm |
| SUNDAY: | 9:00 am-2:00 pm |