EILEEN BRUMBAUGH-AMOS, M.S.W., LCSW
Practice Locations: Teletherapy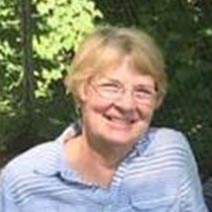 It is my belief that beneficial treatment for all kinds of emotional difficulties lies, most importantly, in my active listening and then,in my offer to teach skill building techniques for problem solving. In this practice of listening and then reflecting back, I can assist you in learning to hear yourself and then, to use your skills to make better decisions. You can do this because you are able to use the newly learned strategies, that allow you to see your choices more clearly. Then, the decisions that you make can be the result of your own insights, not mine.
My training began when I left the University of Pennsylvania, after earning a liberal arts degree. I began to work for the Department of Public Welfare, and then in Child Protective Services. I came to see how often people make poor choices, against their own best interests, because they are not able to listen or to think clearly about their options. Life stressors, it seemed to me, caused blind spots and bad decisions.
With this experience in hand, I began my clinical training at Smith College School for Social work, after I raised my children, and where I was steeped in Freudian psychodynamic psychotherapy. I have kept much of that thinking, that belief in how early relationships and experiences color current thinking. But in my current approach, but have added training in treatment of trauma, cognitive behavioral therapy and dialectical behavior therapy. I continue to believe in the power of relationships between client and therapist, because, I believe that where there is trust and openness, there is the possibility for change.
I am currently licensed as a clinical social worker in Pennsylvania, and this designation requires a masters degree and three years of post-graduate supervised learning. 
Education:
MSW – Smith College
BA – University of Pennsylvania, Liberal Studies
Licensure:
Licensed Clinical Social Worker
We are committed to your privacy. Do not include confidential or private information regarding your health condition in this form or any other form found on this website.This form is for general questions or messages to the practitioner.
Office Hours
| | |
| --- | --- |
| MONDAY: | 9:00 am-9:00 pm |
| TUESDAY: | 9:00 am-9:00 pm |
| WEDNESDAY: | 9:00 am-9:00 pm |
| THURSDAY: | 9:00 am-9:00 pm |
| FRIDAY: | 9:00 am-9:00 pm |
| SATURDAY: | 9:00 am-5:00 pm |
| SUNDAY: | 9:00 am-2:00 pm |