CRAIG AARON, M.S., L.M.F.T
Practice Locations: Teletherapy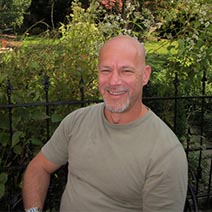 Mr. Aaron is a compassionate, empathetic, and non-judgmental practitioner who prides himself in providing evidenced-based care for all of his clients. His down-to-earth nature allows him to understand the many challenges life presents, and that clients endure. He has an ability to recognize the inner strengths of clients and empower them to utilize their strengths to pursue their goals and dreams. In the therapeutic relationship, he will help you to cope with many obstacles and implement strategies to ensure you reach your goals. He is committed to delivering care with integrity and efficiency in order to promote emotional independence and alleviate suffering.
Education:
Master of Science in Clinical Psychology – Chestnut Hill College
Bachelor of Business Administration in Accounting – Temple University
License and Specialized Trainings:
Licensed Marriage and Family Therapist
Post Graduate Certificate in Gestalt Therapy – Gestalt Institute of Philadelphia
We are committed to your privacy. Do not include confidential or private information regarding your health condition in this form or any other form found on this website.This form is for general questions or messages to the practitioner.
Office Hours
| | |
| --- | --- |
| MONDAY: | 9:00 am-9:00 pm |
| TUESDAY: | 9:00 am-9:00 pm |
| WEDNESDAY: | 9:00 am-9:00 pm |
| THURSDAY: | 9:00 am-9:00 pm |
| FRIDAY: | 9:00 am-9:00 pm |
| SATURDAY: | 9:00 am-5:00 pm |
| SUNDAY: | 9:00 am-2:00 pm |