In the last two years, the world has experienced the far-reaching effects of a pandemic that has disrupted the way people live, work and socialize. The effects of the COVID-19 pandemic on mental health has been a cause for concern. In more recent months, the developing conflict between Russia and Ukraine has compounded those effects, bringing into stark focus issues of displacement, politics and the high consumption of different forms of media.
Each of these issues impact individual as well as group mental health. It is important to recognize the real risk each issue poses as social media makes it more and more difficult for any one individual to disengage from these global happenings.
THE RUSSIA-UKRAINE CONFLICT AS A CATALYST FOR MENTAL-HEALTH STRUGGLES: POST TRAUMATIC STRESS DISORDER (PTSD), ANXIETY, DISSOCIATION AND DEPRESSION
The American Psychiatric Association has made its support public for those persons who are directly exposed to the unfolding conflict, those who have been displaced from their homes and countries, those who are helping to provide care and protect Ukrainian civilians as well as their friends, family and the diaspora.
The APA acknowledges that there will be a need for evidence-based and culturally-competent mental health support for those who have been affected and that early interventions to mitigate the anticipated distress is a good approach.
Psychiatric and psychological studies have shown that war can have an enduring impact on the mental health of anyone who is affected. War truly is not only about physical and military combat. Some of the common mental effects of war include:
Anxiety disorders
Post-Traumatic Stress Disorder (PTSD)
Depression
Dissociative disorders (disengagement in the external world, depersonalization, derealization, numbing, catatonia)
Behavioral disorders (especially aggression, asocial and violent criminal behavior)
Alcohol and substance abuse
PRACTICAL FACTORS TO CONSIDER WHEN SUPPORTING UKRAINIANS AFFECTED BY CONFLICT
If you are a clinician or mental health professional, or just someone in a position to provide any form of support to someone affected by the ongoing conflict in Ukraine, the following are some factors to consider regarding the approach you take:
Try to prioritize their safety and that of their belongings.
If it is possible, try to get them in contact with their loved ones.
When trying to calm them down, consider their cultural nuances.
Keep in mind usual illnesses in their population – from diabetes to hypertension to schizophrenia.
Consider that they may have some underlying issue of trauma.
If you are caring for children, try to be responsive to their questioning but do not bombard them with frightening information. Understand that they are better off with the presence of their caregivers.
Your primary approach should be that of problem-solving in a caring and supportive way
Where possible, have others help you to provide help.
WAR, SOCIAL MEDIA AND MENTAL HEALTH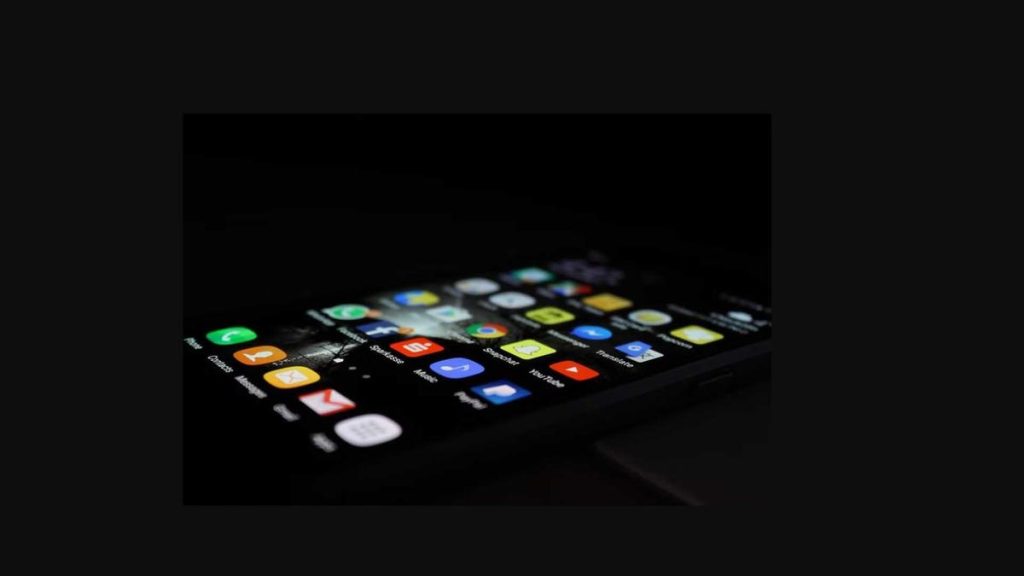 It's impossible to equate the experience of living through war to that of watching it unfold on a screen. However, Roxane Cohen Silver, a professor of psychological science at the University of California, Irvine, who researches media coverage and trauma, says the amount of media someone consumes and how graphic that content is can influence their mental health.
Silver's research suggests that news coverage can have a strong impact on people who are not directly affected by a crisis. For instance, her 2013 research found that following the September 11 attacks in 2001, those who watched at least four hours of television coverage per day during the ensuing weeks, reported increased stress and symptoms of post-traumatic stress disorder (PTSD) compared to people who viewed less. Additionally, those with longer screen times were at greater risk of developing health problems years later.
Other incidents of conflict give credence to Silver's claims. After the 2013 Boston Marathon bombing, consuming at least six hours of related news coverage each day was linked to higher acute stress than being at the finish line when the bombs went off.
Social Media and War; A New Frontier
Traditional media outlets and social media sites will present their coverage differently. For instance, with traditional media outlets, editors will decide to exclude content they deem too graphic or otherwise publish images with warnings. However, with the individual-led features of social media, anyone can decide to publish disturbing images without any warning. They might not even think about it.
Silver says that based on these differences, they will affect an individual's mental health differently but it would be difficult to really tease out the differences because few people exclusively consume one type of media.
The Ukranian conflict isn't exactly the "first social media war," as some have branded it. In 2011, the Syrian war largely played out online. However the way conflicts are covered has drastically changed. In large part, this is due to the fact that social media sites were very young at the time. In 2011, TikTok didn't exist and Instagram was only a year old. Presently, as of March 7th, 2022, TikTok videos tagged with #ukrainewar have been viewed more than 600 million times, and almost 180,000 Instagram posts have used that hashtag.
That stream of information is powerful: it forces people to pay attention and gives them a window into the experiences of people in Ukraine. The coverage is drastically different and has a far wider reach and a more instantaneous impact than traditional media would.
However, tracking up-to-the-minute developments can come at a cost. Research suggests that news coverage of traumatic events can affect viewers' mental health—and with footage and photos from Ukraine flooding social media and misinformation spreading rampantly, that has implications for public health.
There is increasing concern that since social media is so pervasive, its coverage might be more damaging. "People want to educate, people want to inform, people want to bear witness," says Jason Steinhauer, author of History, Disrupted: How Social Media and the World Wide Web Have Changed the Past. "The challenge is, it's embedded within this [social media] ecosystem and architecture which, at its heart, is problematic."
In more recent times, social networks have become a tool for spreading misinformation among some interest groups. "Russia has been waging a social media and misinformation war for the past 10 to 12 years," Steinhauer says, and that has only escalated during its invasion of Ukraine. For example, Ukrainian officials warned that Russia would likely spread false information suggesting that Ukraine had surrendered, Reuters reported.
The technology and culture website, Input, also recently investigated Instagram pages that appear to feature "on-the-ground" posts from Ukrainian journalists, but are actually run by people thousands of miles away, including a 21-year-old man in the U.S.
It is clear that these aspects of misinformation can be damaging for those who end up believing the information and even those who eventually find out the information is false. It can result in increasing anxiety, sparking excessive worry and increase in mistrust.
Productive Uses of Social Media
On the other hand, social media can be useful in calming some anxieties during a crisis. Oftentimes, the impact ranges from large-scale to very personalized. Ukrainian President Volodymyr Zelenskyy has used social media it to speak directly to citizens and foster strength and solidarity among them.
Social platforms have also assisted Ukrainian people to share their realities with the entire world (including people in Russia who, because of misinformation presented by their own government and the increasing difficulty in providing accurate reporting within their country, don't believe the war is happening). Social media has also facilitated communication for those directly impacted by allowing them to contact family members, and find resources and support as the crisis unfolds.
Each person's experience will be different based on their reason for engaging on the platforms they use whether it is TikTok videos, Instagram stories, or tweets.
Kristina Shalashenko, a therapist who lives in Odessa, Ukraine, lives through a nightmare each day, wondering if or when Russia's invasion will force her to flee her home. "It's very scary. Everybody's terrified and in shock," she says through a translator. "The world [we're] used to, it's not there anymore."
Thousands of miles away, Kero Lubkova, who was born in Odessa and now lives in Colorado, spends his their days checking news sites and social media for updates. Lubkova doesn't do it because the updates may influence his their next move, but because he they "cannot focus on anything else."
Disturbing photos and videos fill the screens of people seeking updates across the world: damage to buildings and bodies after the shelling in cities like Kyiv and Kharkiv, people and pets huddled in shelters, and Ukrainian citizens tearfully calling their loved ones to say goodbye, just in case.
It's a lot to process. "I definitely don't think that anybody should ever be used to seeing things like this," Lubkova says. "But that's kind of what it came down to. If I want to know what's happening in my country, I unfortunately have to see this with my own two eyes."
SOCIAL MEDIA CAN AFFECT ONE'S SENSE OF REALITY
Social media is mostly individually led so the content is not subject to the rigors of fact-checking as it would be when published by traditional media entities. In that sense the spread of 'fake-news' is quite common. Most people may not realize it but publishing misleading information on the internet is not as harmless as one would think.
The constant possibility that online materials are not genuine or that they are presented out of context can actually affect one's mental health by altering one's sense of reality. Masha Mykhaylova, a licensed clinical social worker who lives in San Francisco and was born in Ukraine, speaks about this topic.
She notes that "Holding in mind the possibility that you're going to come across something that's emotionally manipulative and untrue can have a psychological toll."
Both the ongoing pandemic and the situation in Ukraine highlight how damaging misinformation can be to one's mental health. For instance, a study published by the JAMA Network Open, which examined mental health during the pandemic, found that there is a link between persons who report symptoms of depression and those who believe vaccine misinformation. However, their findings do not actually indicate that one caused the other, only that it is correlated.
According to Cohen Silver, the studies done have suggested that news coverage of the pandemic has contributed to mental distress because it has added another layer of feeling to the already difficult and emotionally-charged mix. People who are prone to anxiety might even find themselves at greater risk since, as Silver says they tend to seek out crisis coverage more, which can potentially "fuel a cycle of distress…from which it's very difficult to extricate oneself."
When social media content becomes overwhelming to view, it might just be better to turn it off and walk away. If you're an anxious person you will find that approach useful but the context of the situation has an impact as well. For instance Cohen Silver's research has impacted the way in which she consumes content online. She chooses to read about the conflict in Ukraine rather than viewing images or videos that could be psychologically damaging.
People like Mykhaylova who have actual personal ties to Ukraine might be reluctant to completely abstain from the news and social media. Mykhaylova herself says she feels less disoriented when she is able to engage in some way with what is going on. She mentions it even gives her a small sense of calm because although she sometimes feels disturbed and enraged, her reaction feels like a righteous response."
Lubkova agrees with Mykhaylova about continuing to engage with content because he thinks it would be much harder to stomach the idea that others don't seem to care.
Mykhaylova still, however, highlights the importance of limiting consumption and also not doing it to the extent where day-to-day efforts are abandoned. Adequate sleep, healthy food consumption , time spent in nature and even seeking therapy can help keep a balance grounded in reality.
You should also keep in mind the fact that these devices and platforms were designed to be addictive and the temptation to doom-scroll might be high. It's important to find a way to be actively engaged, maybe by even using the devices to assist those affected by the war by giving donations or even just to lend support.
Steinhaucer supports this approach because taking positive action would substitute the scrolling especially when calamitous moments are highlighted.
Shalashenko, the therapist in Odessa, echoes that message. "I want the whole world to help us survive through this," she says through a translator, "and stop this nightmare."
MENTAL HEALTH DAMAGE FROM COVID COULD LAST A GENERATION, PROFESSIONALS SAY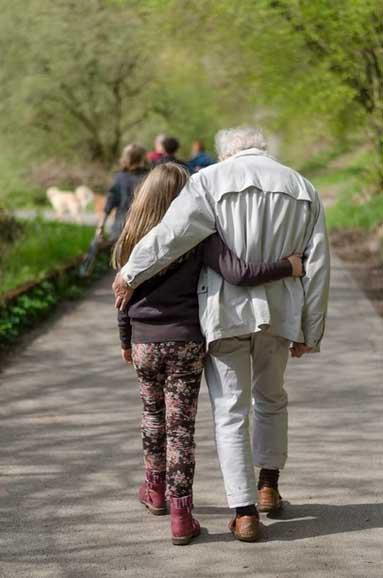 It is hard to imagine the future impact of the pandemic but based on the severity of the impact and how long it has prolonged, it will take time before some things return to pre-Covid 'normal', that is, if they ever return at all. Clearly, aside from the obvious physical impacts of the pandemic, health professionals have attested in media coverage such as on CNBC that many people are struggling with the immense emotional and societal changes it has brought, which could take a generation to ease.
It is no surprise then that mental health professionals like psychologists and psychiatrists have even reported an influx of people seeking mental health support during the pandemic. The unprecedented global health crisis has caused an increase in anxiety and depression and has made things even more difficult to cope with for others who have existing mental health conditions.
"I have never been as busy in my life and I've never seen my colleagues as busy," Valentine Raiteri, a psychiatrist working in New York, told CNBC.
He mentions that it is even difficult for him to give a referral because sessions with colleagues are completely booked. He mentions that he has even experienced cases where previous patients need his help again because of the crisis.
Raiteri mentions that many of his patients are still working remotely which made them feel isolated and left many of them feeling "disconnected and lost, and they just have this kind of malaise."
"That is really hard for me to do anything about," he said, noting: "I can't make the pressures disappear. I can always treat the illness that it provokes."
Many recent studies such as one published in The Lancet medical journal in October, show that due to the pandemic, the worldwide incidence of depressive disorders has increased overall in the 204 countries and territories it analyzed. Men and elderly persons were proven to be less affected than their female as well as younger counterparts.
Increasing Anxieties
When the pandemic just started, and there was no way to gauge how long it would actually last, psychologists agree that there was a surprising amount of resilience during the first few months of the virus' outbreak, particularly when many countries went into unprecedented lockdowns.
Raiteri said that over time, however, the loss of daily social contact started to take its toll. Many are concerned that the toll it has taken might even last a generation.
He emphasizes that simple interactions like going out or having casual conversation are the basis for a stable, norm-creating and realistic existence. However, the effects of Covid instead leave people isolated, and disconnected.
The mental impact of not getting those norm-affirming signals, Raiteri said, means "our internal voices become stronger and it becomes harder and harder to self-regulate." Naturally, the situation is harder for individuawho were already vulnerable.
Natalie Bodart, who is based in London and runs The Bodart Practice, told CNBC that the pandemic forced a lot of people who had issues , such as alcoholism, relationship issues, isolation and loneliness to confront and try to deal with these issues.
Since there were confinements, they were not as able to get caught up in day to day activities and remain distracted from their problems.
She mentions that young people who have an issue with alcohol can no longer use their sociable jobs as a cover for the issue and in some cases might not have realized how bad the problem had gotten until they had to pause going out because of the pandemic.
With couples, spending more time at home together has meant they are very much more aware of issues that need confronting.
Covid restrictions provided a welcome break for a few individuals, especially those with intense social anxiety. For those people, constant interactions meant they always had to be pushing themselves and Covid provided a relief.
Leigh Jones, a clinical psychologist and the co-founder of Octopus Psychology, told CNBC that as restrictions begin to lift, these individuals are the ones most affected because it means 'getting back out there.
She notes that almost every patient she sees has been impacted because there are also patients who deal with issues related to vulnerability associated with illness and contagion.
"Obviously, for them, this has been their worst nightmare," she said.
TRAUMA
The most recent numbers show that more than 400 million Covid cases have occurred and more than 5.7 million people have died. This data was compiled by Johns Hopkins University. Social distancing restrictions have meant that millions of people could not share milestones like childbirth and weddings with family and friends, as well as last moments with loved ones. People were, unable to hold or attend funerals during the height of the pandemic.
Jones said she was concerned about the loss of death-related "rituals". "I do really worry about the impact on grieving, because " We have rituals for reasons, designed to help deal with loss and grief, so the impact on grief is a major concern," she said.
Katherine Preedy, a clinical psychologist based near London, shares similar sentiments as Jones. She told CNBC that she has seen "a lot of trauma" related to losing loved ones to Covid. She mentions the trauma was mainly associated, either with people who've lost people due to Covid or people who have experienced barriers such as not being able to visit their sick or dying relatives during the pandemic.
I think this will have a big impact since there is a whole generation [that's been affected by Covid]." Several industries have also seen a massive impact. "First responders, people in hospitals, mental health professionals are still very much in that survival mode, and are also under pressure to help an increased number of patients.
MILESTONES LOST
A myriad of psychological challenges have affected a large number of people at the same time with the pandemic including continued social isolation, uncertainty related to health and even work, bereavement, a loss of freedoms, relationships, and lost opportunities to make memorable moments. Although the worst of the pandemic might be over, psychologists say that the mental health impact of Covid could be felt for years to come.
Overcoming the damage done by Covid might take "at least a generation". That is the view held by Alex Desatnik, a consultant clinical psychologist in the U.K. who works with both adults and children.
He adopts this view based on the observed differences betweenwith children who grew up during the pandemic and children who have not. "Kids who grew up in this state, will take this experience with them through life. I hope that collectivel we will do as much as we can to compensate for what happened, and is still happening, actually," he said.
He notes that there is a clear intangible loss for young people because of the pandemic."You are a 15-year-old teenager only once," he said. Meeting milestones at different ages is very important. "Everything we know about brain development, physical development, emotional development, with each age there is a unique window of opportunity in which to grow, learn and develop," he said.
Once these milestones linked to age and development are, once passed, it can be difficult to go back and "repair" them Desatnik noted.
THE NEW NORMAL?
Many hope that the advent of Covid vaccines means pandemic is moving towards ending, despite new variants like omicron posing a challenge to the shots that have been developed. There might always be the e threat of a new mutation that could pose a more severe risk to health but the desire for a new continued sense of normalcy means adapting and moving forward.
For now, the developed nations that have managed to have widespread vaccination coverage, and booster programs, are reopening and getting back to their version of a "new normal" — albeit one in which routine mask-wearing and Covid testing is a part of citizens lives for the foreseeable future.
Bodart notesd that "at this stage in the pandemic, one thing to confront is the sense that we're not really going back to how things were."
She elaborates that "We've kind of got into this very hybrid living situation now, where companies and most places … seem to be accepting that this situation is going to be continuing." Adaptation does not necessarily mean permanent acceptance, however. "So there's a bit of a strange feeling about that — how does that feel knowing that life has changed now? And, maybe for many people in the younger generation, this is the first major life transition of thisthat kind that's come about," she noted.
In a sense, the pandemic offered an opportunity for people to look within and to confront personal issues and problems, and for those who were reluctant, it has forced them to do so. There can even be positive outcomes to that, Bodart said.
"I think for some people, they have gone back to things that they needed … things have opened up a bit and so that's been very helpful," she said.
"But maybe for others , if they've become aware of something they were avoiding, then you can't really bury that again. That's going to be something that you then have to work through and address, and maybe that's a good thing."
The effects of the COVID-19 pandemic on mental health cannot be understated and the ongoing Ukrainian conflict only highlights the issue further.
If you have been experiencing challenges with your mental health throughout the pandemic or the ongoing Ukrainian conflict, our specialists can assist you. Book an appointment with us today.