Typically when employers offer health insurance coverage benefits they cover at least some part of the premiums. There are companies that even cover the entire premium. The premium is the amount of money paid over to the insurance company.
But what if you are not eligible for health insurance through your employer? Don't worry you can still benefit from health insurance. With an individual health insurance plan from a private company, you can receive insurance health benefits.
If you are going to be insuring yourself, you will have to pay the full cost of the insurance premiums, which is one reason most people are concerned with the cost of individual health insurance. The good news is there are a number of options available to you and of course different options come at different prices. The level of coverage that you seek will also affect the cost of your premiums.
While selecting a plan is more complicated when doing it on your own as opposed to doing it with your employer, you can get it done with a little know-how. Here is some guidance for getting you through the process of purchasing health insurance on your own.
WHO NEEDS INDIVIDUAL HEALTH INSURANCE
Persons Just Turning 26 Years of Age
At this age, you can no longer be covered by your parent's health plan and as such, if you are not enrolled through an employer's plan you will need to get your own private coverage.
Self-Employed Individuals
If you are self-employed and married, you may be eligible for coverage through your spouse's plan. If not, you will need to obtain private insurance on your own.
If you just lost your job, you may be eligible to keep your employer's coverage through the COBRA Act. The Consolidated Omnibus Budget Reconciliation allows employees and their dependents the option to continue to benefit from their previous employer's health plan. The coverage can be maintained up to 36 months but the cost of enrollment can be very high and is done on a case by case basis, so not all are eligible. If eligible, however, you will need to pay the full cost of your insurance. Being unemployed may not be an option for many.
Individuals that Work Part-Time
Most part-time jobs do not offer health benefits and so in such a case, you will need your own plan.
New Business Owners with Employees
When you start a business with employees you may be required to offer a group plan to them. If it is not required, it is still something you want to offer, so you can attract employees that are better qualified. As such, you would need to purchase a group plan.
People Who are Recently Retired
If you fall into any of the above categories or are the dependent of a retiree, you will need to find private insurance. A good starting point for finding insurance coverage is the Health Insurance Marketplace. If you are retired but under the age of 65 years, you will need to purchase private insurance until you turn 65. At that age, retired individuals have the option of enrolling in Medigap, Medicare, or Medicare Advantage. Check to see which of these you may be eligible for.
Note that these plans are only for the individual that has retired. Your dependents cannot be afforded coverage through a medicare plan and so may need their own private insurance coverage.
HOW DOES HEALTH INSURANCE WORK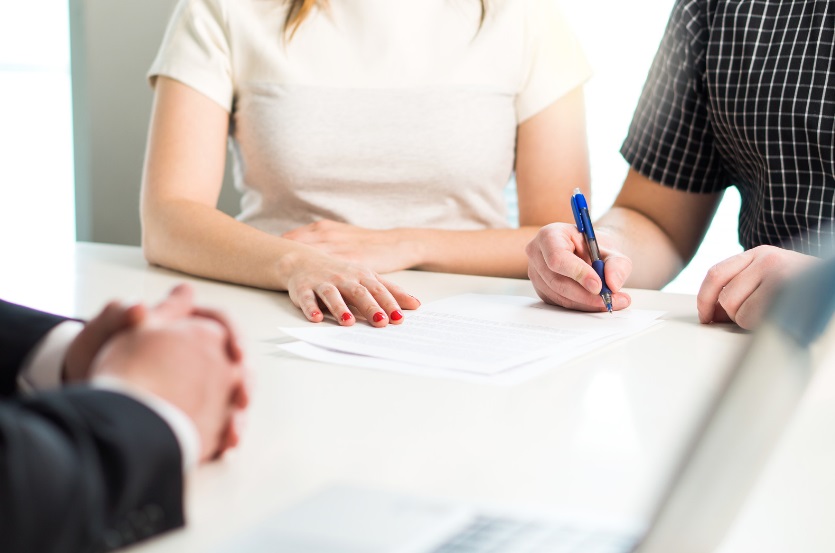 A majority of Americans gain health insurance through a group plan that they enroll in through their employers. Another portion of the American population obtains health insurance through Medicaid or Medicare.
Medicare is available to people who are older than 65 years and it is a federal program. It is also available to some young people with disabilities and individuals with end-stage kidney disease.
Medicaid is available to low-income Americans from any age group and is a public assistance program.
If you want to obtain private insurance and are considering a federal or state program, that option will not be available to you. If you are not eligible for Medicaid or Medicare, your other option is to purchase a coverage plan from a private company through the Health Insurance Marketplace.
WHEN CAN ONE GET INDIVIDUAL HEALTH INSURANCE?
You can get individual health coverage at any time during open enrollment. There is a deadline for open enrollment, after which you cannot obtain Obamacare-compliant insurance plans at any time.
If you do not have health insurance coverage for any of the above reasons, it is important for you to get enrolled in a plan as soon as you can. Prior to 2019, there was a fee for those who chose not to purchase health insurance. This is no longer the case. While there is no longer a fee, you never know when you will need health care services, and when you are uninsured the amounts can add up real fast.
PURCHASING HEALTH INSURANCE THROUGH THE HEALTH INSURANCE MARKETPLACE
hen you purchase health insurance through the Health Insurance Marketplace you may reap rewards such as becoming eligible for cost-sharing reductions and income-based tax credits to your premium. The marketplace is a platform that allows you to find insurance plans if you are an individual, looking for coverage for your family, or you have a small business.
The marketplace was established in 2010 by the Affordable Care Act. It was created as a way to ensure that Americans could comply with the mandate that all should have health insurance. There is an exchange that is open to residents of some states that is managed by the federal government, while other states manage their own marketplaces.
The coverage that you can afford from the marketplace may be less than that which your employer offered, but any amount of coverage is better than no coverage at all.
CHOOSING THE BEST PLAN FOR YOUR NEEDS
our individual plan can cover just you or it can cover other members of your family as well. The coverage you choose, as well as, the number of dependents will affect your costs. But each different health insurance plan has its own unique features. Let's talk about the different options available and you can see more details about our insurance solutions and how we handle them at Estadt Psychological Services.
Health Maintenance Organizations (HMO)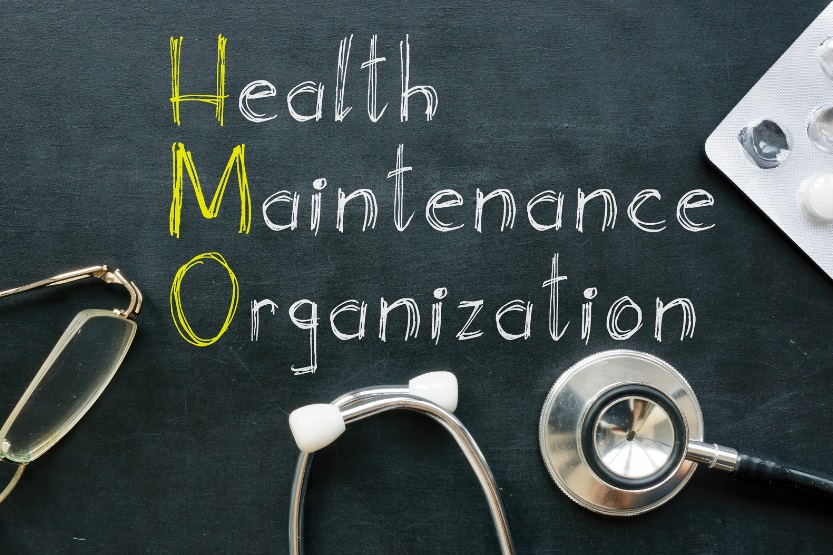 The company offering this type of plan has an organizational structure that gives them the ability to provide their subscribers with coverage through a network of specific healthcare providers.
Typically, the features under such a health plan include monthly or annual fees and the premiums are lower since the health providers have a steady stream of patients to service. The disadvantage of this type of insurance is that you are limited to the health care providers within the network of your HMO.
Preferred Provider Organizations (PPO)
This type of insurance plan allows you to receive reduced rates from the facilities and medical practitioners that are providers under your PPO's network. The health care providers under this plan are referred to as in-network providers or preferred providers. The benefit of being a part of this plan is that you are not restricted to providers within your network. These out of network providers will, however, charge more expensive rates.
Exclusive Provider Organizations (EPO)
This type of provider is a hybrid of the previous two options. So like an HMO, there is a network of providers to which you are restricted to receive services. However, with this provider, you can access emergency care outside of your network.
When signing up for this plan you will be required to choose one general practitioner or primary care physician from which you will receive treatment for minor illnesses and preventative care. However, if you need to see a specialist you can do so without receiving a referral from your primary care physician.
HIGH DEDUCTIBLE HEALTH PLANS (HDHP)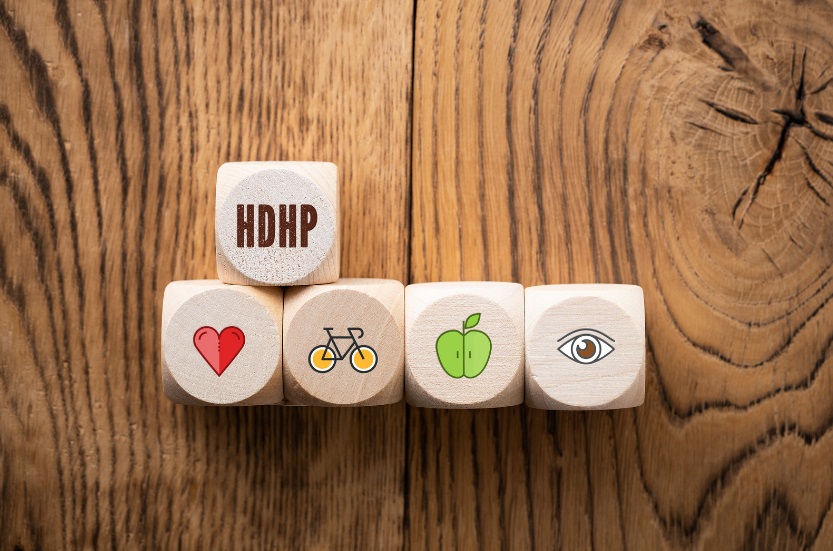 This type of plan, as the name indicates, has a higher deductible than the other types of available insurance plans. This coverage also tends to have lower monthly premiums and allows access to a Health Savings Account (HSA) which comes with its tax advantages. Subscribers to this health plan can contribute funds into the HSA that can be later used for medical costs that the HDHP doesn't cover. The funds in this type of account are not subject to income taxes at the time you make your deposit.
HDHP plans are a good choice for young people who are generally healthy and do not require too much healthcare unless an emergency arises.
Consumer-Driven Health Plans (CHDP)
This kind of insurance plan is similar to the HDHP, as a portion of the services provided to subscribers is paid for with pre-tax dollars. The annual deductibles on this type of insurance are higher and the subscriber pays a lower monthly premium.
Point of Service Plans (POS)
This type of insurance plan is a cross between the HMO and PPO plans. Subscribers can access both in-network and out of network providers and the benefits are different depending on which health care providers are used. Using providers that are within the network will typically work out to be a more affordable choice for the subscriber.
Short Term Insurance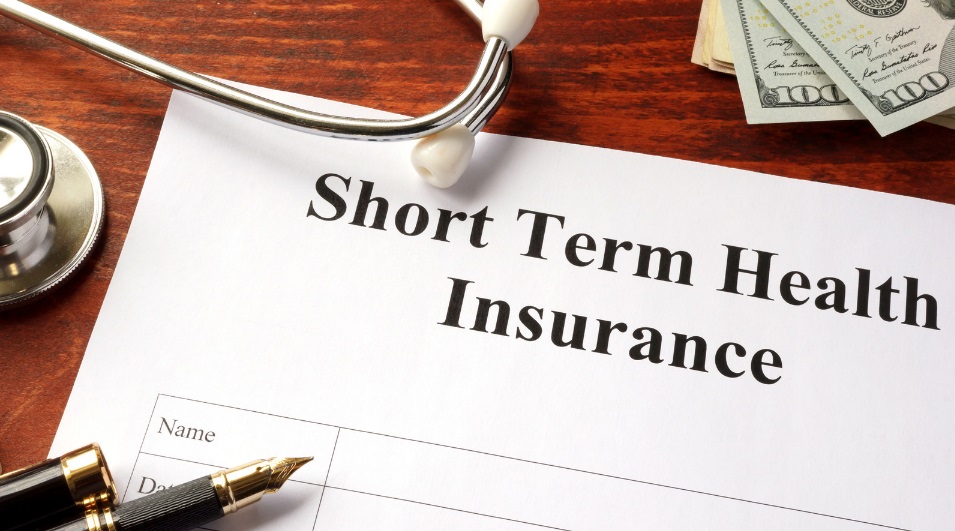 Short term health insurance coverage is also known as term health insurance or temporary health insurance. It will provide you with coverage that lasts typically around three months. The term lengths vary by state, with some states offering this coverage for up to a year.
This is an ideal choice if you need a temporary solution to fill insurance coverage gaps between jobs or while you are waiting on your coverage to renew. It is also a good choice for retirees who are not yet at the age of 65 where they are eligible for Medicare coverage. It can also help to stop a gap if you are looking for health insurance outside of the open enrollment period.
You should be able to get coverage for your dependents under this type of insurance plan. The caveat is that in some cases, pre-existing health conditions may make you ineligible for this type of plan. The rules differ from the state, but most often a pre-existing health condition would be diagnosed in the last 2 to 5 years to disqualify you from this coverage.
Catastrophic Coverage 
To be eligible for this type of coverage you must be 30 years or younger. You will also have to have received a hardship exemption from the US government. The premiums on this type of insurance plan are typically lower as the plan is intended for those who cannot afford to spend much on insurance on a monthly basis. The deductibles on this type of plan are usually the highest of all insurance plans.
Those are the plans you have to choose from. Now that you have an idea of what is available and what plans you may be eligible for you can now start looking at costs.
How much can you afford to pay for your deductible?
Your deductible is the amount you pay before your insurance plan can start to pay out. You must consider what you can afford to pay out-of-pocket for your medical expenses each year. Most insurance plans with higher deductibles typically offer a lower monthly premium, so if you have a low monthly cash flow you may have to choose to go with a higher deductible.
What are the plans out-of-pocket maximum
This is another key point to consider when choosing which type of coverage you will get. This is the amount you will spend on coinsurance and copayments. Then your health plan will pay the entire cost of covered benefits.
---
And now for the biggest question and the greatest determining factor for most – the cost of health insurance. Studies show that obtaining individual private health insurance can work out to be more affordable than your employer-sponsored plan.
A Kaiser Family Foundation study completed in 2019 comparing family coverage on an employer-sponsored plan versus an individual plan saw monthly premiums of $1,725 and $1,168 respectively. The same study comparing coverage for one individual saw monthly premiums of $603 and $440 respectively
Additionally, those that purchase their health coverage through the Health Insurance Marketplace can further benefit from cost-sharing reduction subsidies and advanced tax credits if they qualify. These can further lower their premiums along with coinsurance and copayments for which you are responsible.
WHERE TO BUY PRIVATE HEALTH INSURANCE 
There are a couple of options available for individuals seeking to purchase health insurance.
Medicare
Retired or soon to be retired, individuals can access health insurance from the Medicare website. Check out their standard plans and also their supplementary plans to see what will provide the best coverage for your needs.
The Health Insurance Marketplace
Other individuals can obtain health insurance through the Health Insurance Marketplace. Here you will find your options for coverage that are offered by your state. You can also find out if there are any cost-saving measures you are eligible for and how you can go about applying for those. The marketplace has an open enrollment period which typically runs from the 1st of November to the 15th of December each year.
There is also a special enrollment period that applies to some who have gotten married, divorced, adopted a child, have had a death in the family, have lost health insurance, have been the victim of a national catastrophe, or who are experiencing disability.
You will also find information about plans that can be purchased outside of the Marketplace. These plans are not eligible for the Affordable Care Act (ACA) subsidies.
Private Insurance Companies.
You can also find coverage plans for yourself by visiting the websites or calling the offices of local private insurance providers within your geographic region. In such a case you may need to do your research and your own cross-referencing and comparisons before ultimately making the choice that is best for you. This can be time-consuming if you plan to do a lot of comparisons.
KEY FACTORS IN CHOOSING A PLAN 

Comparing coverage plans can be a hard task. So instead of trying to compare all the plans in front of you, try to narrow them down by looking for plans that have specific features you need the most. Then you can start comparing the price range of each of these. Afterward, you can choose the ones that are within your price range.
The next thing you want to do to further narrow down your choices is to read reviews from people already on these plans.
Here are a couple of questions that can help you through the process of narrowing down coverage options to find the right one.
Is this plan offering prescription drug coverage?
Does the plan only cover generic drugs?
Is the copay different for name-brand drugs than for generic drugs?
Are the medicines I am already taking covered?
What is the copay per office visit?
Is there a cap to the number of office visits allowed per year?
Is there a co-pay for services such as lab tests, surgery, x-rays, and emergency room visits? If so, what will this cost?
Are there dental and vision benefits?
Are there pregnancy benefits?
Is my doctor on this insurance company provider network?
Are discounted or free services offered with the plan, for example, a free annual checkup?
Are specialty services like physical therapy, acupuncture, and chiropractic visits covered?
Which hospitals are a part of the provider's network?
THE BOTTOM LINE
Getting an Individual health insurance policy may not be easy, but the work and effort will be well worth it if you ever need medical care. One of the easiest ways to purchase your own insurance is to go through the Health Insurance Marketplace for your state. There are many options available, you will be able to find a plan that meets your healthcare needs and your budget.
To discuss your insurance options regarding anything from personal counseling to family therapy, please contact Esdtadt Psychological Services today.